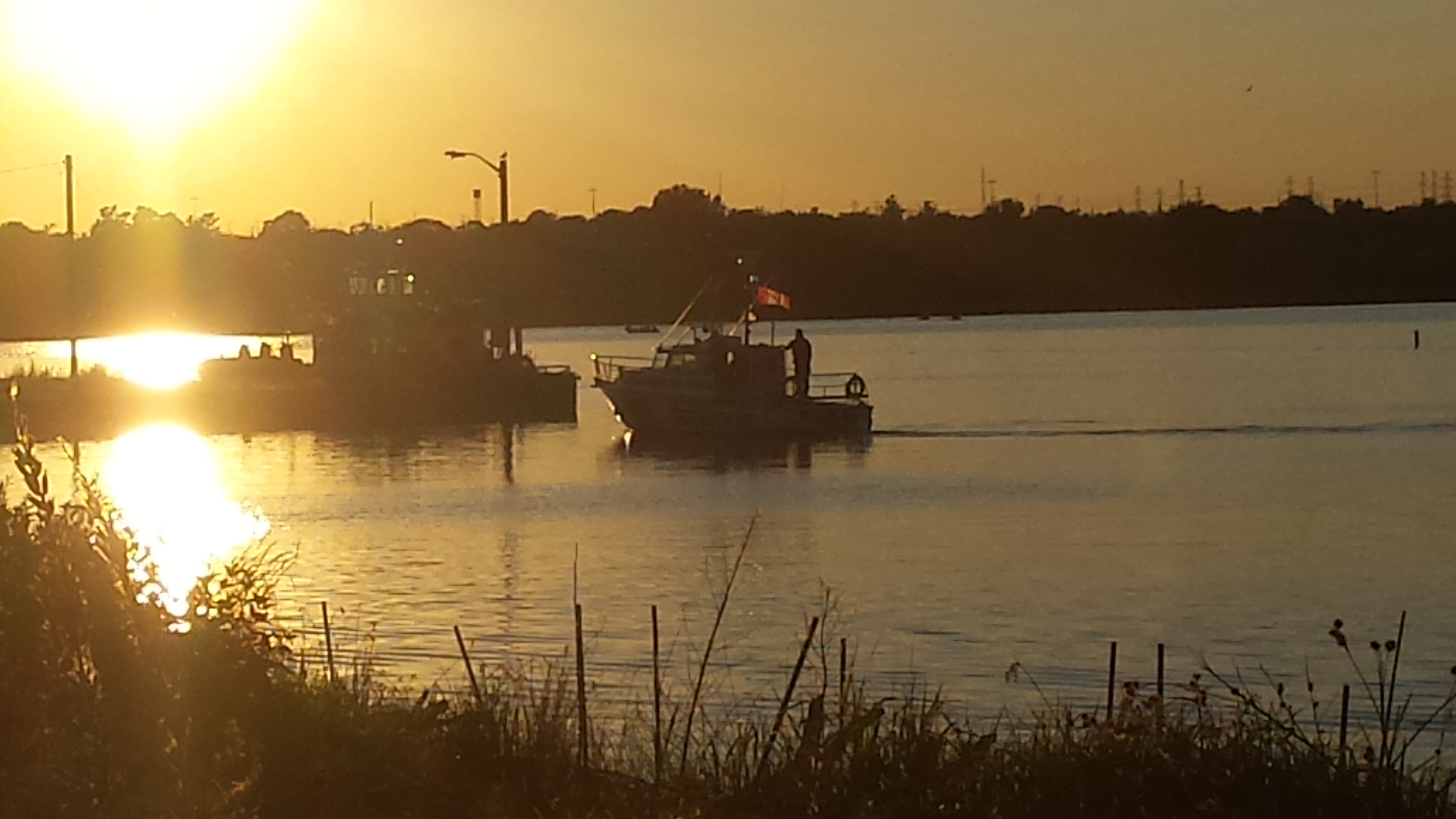 There is a chill in the air, it's an unnatural sensation for early April, but that doesn't dampen the enthusiasm of this first crew. April means renewal, a chance to take that first step on board in anticipation of the season ahead. If you have not experienced it then it's a difficult feeling to explain. Her functional beauty is an acquired taste, her unique aroma is one which never quite seems to dissipate but like a warm blanket dulling down the rougher edges and warming the heart, it brings a comforting feeling and her movements, well they are firm, reliable, strong but not necessarily picturesque. To the crew on board, however, none of that matters. Once you take that first clattering step on the deck in spring it's a delightful build up to the first line release. Encapsulated in a single moment with an all too familiar "all lines clear", then what follows is the anticipation of the patrol to come. Once clear of the docks, a full pivot and she heads toward the channel for that first bounce over the waves. It's hard to describe but it's a feeling that I expect all our members have felt at some point in time and likely feel every time they head out.
It's a relatively calm night, no real wind and the waves are holding back for a change. She slips out of the channel and slowly merges into the lake's natural flow. To those along the spit it might seem like a regular day event and let's face it, it's something we do day in and day out. To the members of PARA, however, that first sensation of the lake beneath your feet always feels somehow magical, it's hard to describe for sure but it's a feeling that tantalizes the very tips of your soul every spring and always brings a smile.
Tonight, is a special night however, it's the first for a few of our newer members. It's likely to be a moment they will never forget. They might not know this now as we slip clear of the channel's protective walls but over the next year or so, it will be one they will experience over and over again and for many it will be romantically etched into their memories. For those who have experienced it before it's always a little special when you introduce these moments to others. You can feel their anticipation and use that to feed your own excitement. A smile on the face of one of our newer recruits means more than you can imagine. It certainly doesn't change how we feel about these moments, but the opportunity to share it with others in a way "validates" that we are truly on to something here. For these "veterans" a moment like this might seem routine but then in our "line of business" who knows what routine even means. What might start out as a simple evening can often turn into a full night of searching. We never really know but then again isn't that why we do what we do?
The lake is unnaturally empty, a natural serenity permeates the silence, it's a good night for a shakedown cruise and the veterans on board know it. This brings a peacefulness almost jovial manner to their demeanor. Weather is often a key indicator of taskings and an early season tranquility always points to a relative "routine" evening with little chance of a call out. Of course, that doesn't mean they are not ready, heck they always are, but this new awareness adds a level of comfort to tonight's proceedings. It a great night to help our new members familiarize themselves with PARU without the concern of an early season call out.
As expected, it's an irregular crew tonight, a sprinkle of veterans mixed in with a few of our newer members. It might seem like a regular crew to the outsider but to PARA it is a whole new opportunity to introduce new members to how we function every day. To test them and to test their limits to see how they absorb and react. 2019 has indeed been a very special year. Our Fall intake process resulted in eight new members, all of whom have shown a natural instinct to help others. We have been very lucky, and the result is that of a very strong intake class, one we have already started to tap in to. On paper it all seems positive but then we don't "work" at a desk. It's on the water that really matters. Out on the water resumes and past experiences can often amount to little more than an unrealized potential. What matters is how an individual reacts to the individual scenario they face. This means that on a night like this we want to push our crews to test their minds, their bodies and their souls. We want to know how they will react when the sun sets, the lights dim, and the wind and waves pick up. It's a natural skill, not one that can be taught or learned over time. If you want to know how you react under pressure, the only way to really test that is to experience it in real time conditions.
The light fades as the motley crew take her through her paces. A quiet night on the lake. The soothing rhythm of the ripples under the hull bring a calming presence to the cabin. It's a great night to give each new member a chance to put her through her paces. What a great night to be out on the lake, it just doesn't get any better than this…
And then the reality of being a volunteer seeps in and the real world rears its head. It's time to head home and put her to bed for another night. She is always ready to go, always available and tonight is no different. Sure, it's only a couple of days since her 2019 splash but this year, as with many others, she entered the water ready to go, it's a gift she gives us every year. A couple of hours on the lake and the new crew is ready to head back in. It's been a successful night, a productive night. Each new member has had a chance to take the wheel in both slow and fast conditions. As expected, each member has responded successfully with both their actions and deeds while onboard. It's been a very good night which makes the journey back through the channel more satisfying.
A slow soothing trip across the bay to "home" at FBYC and with clockwork precision the lines are secured once again. The weather held, the waves never really materialized. The new members feel more comfortable on board and the veterans have had a chance to shake off winter's rust. All told a good night, a chance for some to learn and for others, well a chance to feel that familiar ripple beneath one's feet.
The 2019 season is here and our crew, both veteran and new alike are ready to tackle the year with an unparalleled commitment and passion.